China Travel Tips – Tipping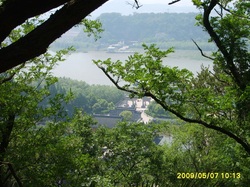 Tipping is not expected or required in China. Most people will not accept tips but times are changing and high end hotels, restaurants, and tour guides may accept tips. Please be aware your tip may or may not go to the service person or only a partial will be available to them. We travelers are changing the tipping practices in China because we tip so much in the US and when we experience good service in China we naturally want to tip to show our appreciation.
China Travel Tips – Tipping
Taxi

Hotels

Restaurants

Tours

Going above and beyond to Foreigners

Tips may not go to the service person

Chinese tipping in American
Cultural Differences – Tipping
The cultural difference with tipping between China and the United States is the total opposite. In the US our culture expects tips for good service and in restaurant it is expect or if not mandatory. In fact we have a tip line printed on our receipts in restaurants in the US. In China there will not be a tip line printed on the receipts. Tips in China are not expected and in most cases most Chinese will not take a tip. When my wife first came to the US she could not believe how much we Americans tip.
My Experience – Tipping
My experience in China with tipping started in Macau and Hong Kong and I tried to tip everyone since I do not know they usually do not accept tips. I tried to tip my very first taxi driver but did not accept the tip and he went out of his way to help me with my luggage and literally getting out of his cab and guiding me to the Macau Ferry entrance. I needed the help because I thought I was lost or lost in translation because it was a mall but in fact the ferry entrance was located in the mall. Through my 9 years traveling to China the taxi drivers never expected a tip. The metered taxi drivers in large cities make a good living (relative) and the taxi drivers in smaller towns usually are not metered and we negotiate on a price to the destination.

My experience with Hotels again I first started to leave tips in my room daily for maid service and the money would not be gone and my wife told me not to tip and the maids usually do not get tips. If you want to leave a tip, it is totally up to you and we should suggest write a note in English and Chinese "Thank You" with your tip.

Great service at Crowne Plaza Hotel in Nanjing. My wife's luggage broke and the wheel needed repair. She called front desk and a smiling repairman came with a tool box and went to work and after a short time the luggage was repaired. After he was finished I told my wife we should tip him but I turned around he was gone and a maid showed up to clean his mess, it was great service with a smile and efficient. It all happened so fast and efficient, it was a cool experience.

Restaurants in China do not have a tip line on the receipts to tip and when I first went to China I would draw a line and write the tip on it. I probably confused the restaurant wait staff and I do not recall if I got charged for the tip. When I first went to China I would dine at expensive restaurants and there was no tip line either, but now I prefer the local places and not tips are expected.

Our only experience with a tour in China was totally random when we went to a Chinese tourist site. What I mean about a Chinese tourist site is that it caters to the local tourist with only Chinese tour guides. It was a small island on the Yangtze River and we went up the mountain and there were several paths to walk down the mountain. We asked a couple for the best path down and he said we could join him and his wife whom he was giving a tour too. He was showing his wife what he did and my wife and in-laws got a good tour; everything was in Chinese so I tagged along for the ride enjoying the views. After we finished I told my wife to give him a tip but he would not take it and finally after trying too many times we offered to pay for his ride off the island, he was a tour guide but had to pay to get on and off the island. This was another awesome example of the great hospitality of the Chinese people. No tip required. We know there are a lot of great tour companies in China and I would suggest asking the operator about tipping on tours if you want to tip.

There are many times through my travels to China that I experienced great kindness and being offered food, drinks, rides and great patience but now I know a tip is not needed it is about showing appreciation for visiting their great country.

Our friend's daughter recently got a new job at an expensive hotel as a maid and it caters to foreigners. We asked about tips with her and she stated the manager takes all the tips and distributes a little amount to each employee. So not always does a good jester go to the service person.

Since the Chinese do not tip in China and come to American they usually do not tip. They are not used to tipping so when they visit American this frustrates a lot of service people especially in Las Vegas where tipping is everywhere. It is all about culture, I would tip because it is part of my culture in US to tip in China but not required. The Chinese will not tip in American because it is part of their culture not to tip.