China Travel Tips – Safety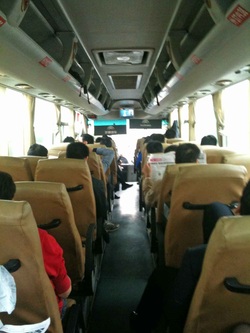 China is a very safe country to visit and you should not have any worries. The issue you may encounter is people who pickpocket in crowded areas such as buses, trains, tourist sites, and waiting in lines. The other area of concern is your luggage on trains, buses, and any other type of transportation. But if you aware of your surroundings and use common sense you should not have any problems in China. Now if you want trouble you can find trouble anywhere in the world.
China Travel Tips – Safety
Pickpockets

Crowded Areas

Transportation

Daily Money
Cultural Differences – Safety
The cultural difference with safety between China and the United States is the degree of the punishment and China has much harsher penalties. Therefore general safety in China is very good especially for the foreigner. Now China has crime like in any other country in the world. They have mobile vans that are used for capital punishment. The penalty for illegal gun ownership in China is severe with prison terms.
My Experience – Safety
My experience in China with safety is that I have never had a problem. My wife always reminds me in crowded areas to watch my personal belongings. She tells me a lot of people who pickpockets are in crowded areas waiting for easy targets. Most foreigners are easy targets because we are in a foreigner country and we do not always have our bearings, it maybe jetlag or taking in the awesome sites or just plain lost. There are many places in China with crowded areas being China has the most population in the world. Crowded areas include all tourist sites especially when you need to watch in line. The big area of concern is purchasing tickets for buses, trains, and flights because the lines will be crowded with people.

My experience with transportation is that you need to watch your items on the overhead bins while on trains. The trains have many stops and passengers getting their items from above and the items move around in the bins. The boarding process is an area to watch out because again there is so many people moving through the gates and again the lines may not be organized as we are used to in the US. Also keep track of your items on buses because they will make many stops scheduled and unscheduled during your journey.

When we travel we general have a plan for the day and have a rough estimate of money that we will be using. We keep this cash in China handy but safe, for example, in the front pocket never in the back pocket. If we do not need our credit cards or passports for hotels or major purchases we will keep them in our hidden pocket belt (money belt) to avoid a hassle of losing our most valuable item which is the passport. We always keep small bills and coins in our front pockets only, and then we have larger cash in our personal bags and then our credit cards and passport in our hidden pocket belt (money belt). Since we always use the money belt for international travel we developed a new money belt because the money belts we purchased were very uncomfortable during our travelers. Please review our products page if you are interested in our product.

In general China is a very safe country and if you use common sense and keep track of your belongings then you will have a great time in China.