Jet Lag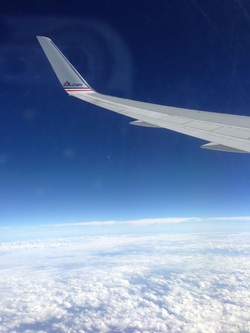 Jet Lag affects everyone taking the long flight from the US to China. Everyone has their own remedy and we will share with you what works for us. The air is dry, the food is high in Sodium, time change and economy seating is tough to get comfortable, what to do!
China Travel Tips – Jet Lag
Drink lots of water – Stay Hydrated




Avoid high sodium foods




Avoid alcohol




Move around and Stretch on the flight




Sleep as much as possible




Rest before the flight




Change watch to local time




Adjust to local time logically




China does not adjust for day-lights saving time.



My Experience
We drink lots of water a day before the flight and as our journey begins we drink more and more water. At the airport we drink, in flight, layovers, and any other opportunity. We stress water not caffeinated beverages, soda, sugary beverages, and alcohol. The worst is alcohol and with the thin air in the airplane the alcohol content has a large effect on your body. We do not drink alcohol a day before the flight or anytime during the journey to China. We know it is tempting, you are on vacation and want to relax. If you want to hit the ground running when you finally arrive in China stay away from the alcohol. We typically only drink alcohol on our flight back because we are not worried about jet lag. It is a good opportunity to relax and review our journey. When you finally arrive in China for the first day we will drink water to help our body adjusts then after the first day go have fun drink and eat all the great things in China.
We have experienced flights on Chinese airplanes that water purchased in the terminal may or may not be allowed on your flight. Word of causation drink as much water as possible in the terminal and avoid buying too much to bring on the actual flight because it may not be allowed. This happened to us we purchased 2 large bottles of water and had to trash or drink before entering the airplane so we drank one bottle very quickly. It was a shame for the price of water in the terminal.
We stay hydrated by not only drinking lots of water but we limit the airplane food because it is loaded with sodium to preserve the food. We will bring our own fresh food such as fruit, sandwiches, unsalted nuts and instant noodles (do not use all the salt spices that is included). On one flight to China the flight attendant kept asking me if I wanted to eat the food and I stated no I brought my own food and she replied "you are smart"! Now if you are lucky enough to sit in business or first class then their food is much more eatable.
We try to sleep as much as possible on the flight and when we are awake we move around. We recently started to use neck pillows and they do help and the micro-beads are the most comfortable. We always stretch our legs and body as much as possible. It is good to keep the blood circulating. We will rest a day before the flight but this may be difficult if this is your first time to China because you will be excited and packing for your journey.
We change our watches to the local time in China as soon as we get on the airplane because we do not want to keep looking at US time because we want to start our body to adjust to the time change as soon as possible.
Adjust to local time logically is the most important item other than drinking lots of water and no alcohol. What we mean by adjusting to local time in China logically is you need to know what time you arrive in China. Is your time arrival morning, afternoon, or evening and adjust accordingly. For example, if you take a red eye flight (red eye is an overnight flight) and arrive first thing in the morning you should use the full day. This is a must to sleep on the airplane so you can get a full day in China. Get in the habit to eat in normal hours, if it is the morning go to your hotel and drop off your luggage and go eat breakfast then start your adventure. Do not take a nap and try to sleep when arriving in the morning or afternoon, this will only prolong your jet lag and body adjusting to local time. We typically take the overnight flights and arrive in the morning to get the advantage of the full day. If we can get our flights for less than $100 difference to arrive in the morning we will pay the extra because we have a full day which does not make too much sense to save a little money to arrive in the evening then pay for your hotel without seeing too much on the first day. If you arrive in the morning or afternoon and stay active you will have a much better chance of getting a good first night sleep. Now if you arrive in the evening you should not sleep too much on the airplane and try to watch movies or stay active. Because when you arrive and get to your hotel in the evening you want to sleep at normal hours so you want to be exhausted at arrival. If you arrive in the evening try to eat some food before heading to bed. We know you will be excited finally arriving in China but in the evening you should try to get to sleep at normal hours. If you do not sleep then the next day will be exhausting. So please know the time when you arrive and adjust logically to local time as soon as possible. When I first went to China I would nap in the hotel first thing and my jet lag would last for 4-5 days until I could adjust normally, please take my advice stay active and up.